Preapproved Versus Prequalified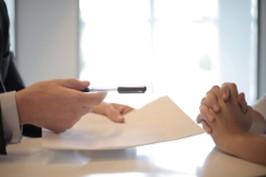 Though prequalified and preapproved sound like similar terms, they actually mean different things in the mortgage industry, depending on the creditor and the type of loan or credit. Many creditors use the terms interchangeably, but they are, in fact, different.
Despite whether the buyer is trying to get prequalified or preapproved, a creditor must do an initial assessment to determine whether they will get approved for a new loan. The creditor will offer varying interest rates, terms, and loan amounts based on that number. Offers based on prequalifications are less stable than preapproved ones. Neither prequalification nor preapproval guarantees that the borrower will qualify for a loan or credit card.
Preapproved
Preapproval occurs once the borrower is accepted for a loan or credit card, depending on the process. Prescreened offers usually indicate that the potential borrower is on a credit reporting agency list of consumers who meet specific criteria. Sometimes, the lender can decide to decline the borrower's credit application after reviewing the credit report, scores, and information provided to them. Preapproval does not mean the potential borrower has secured any loan or credit card. When it comes to mortgages or vehicles, a complex application and review process can occur, involving tax returns, proof of income, bank statements, and a credit check. Most mortgage brokers or automobile lenders will review the documents and offer a loan in the form of a preapproval letter, good for several months.
Prequalified
After the borrower submits an application, prequalification comes when the creditor reviews the borrower's credit to see whether they can qualify for a loan or credit card. Requirements vary but might involve sharing information about the borrower's financial situation, annual income, housing payments, and savings accounts. Soft inquiries will hit the borrower's credit, but this type does not affect credit scores. Official documents might be mandatory if a complete review process is done, leading to a hard credit inquiry, which can lower credit scores. While getting prequalified doesn't guarantee approval, it's still a good idea to start with a soft inquiry to see whether the hard inquiry will be necessary down the road.
If you are looking to get a mortgage, you've come to the right place. Contact the experts at EB Mortgage to learn how we can help save money!
EB Mortgage is a locally owned mortgage company with experts in new home purchase, refinancing, and commercial loans. Our wholesale rates can't be beaten. We offer more products, more options, and more solutions. Our "3C" Process is simple: complete our pre-approval request, consider options based on your requirements, and choose the offer that suits your needs best. Call us or e-mail us today!
Written by the digital marketing team at Creative Programs & Systems: https://www.cpsmi.com/