Five Reasons to Sell Your House This Spring
When selling a house, most homeowners are looking for a speedy and profitable deal. If you are waiting for the most lucrative time as a seller, the market is ready for you this spring! Here are five reasons why it's the perfect time to sell your house.
Homebuyers are in high demand:
Buyer demand is strong right now, and there are many active buyers in the housing market. Showings are up 51.5 percent compared to 2020, according to ShowingTime, which tracks the average number of buyer showings on residential properties. Daniil Cherkasskiy, Chief Analytics Officer at ShowingTime, said, "As anticipated, demand for real estate remains elevated and continues to be affected by low levels of inventory. On average, each home is getting 50 percent or more requests this year compared to January of last year. As we head into the busy season, it's likely we'll push into even more extreme territory until the supply starts catching up with demand."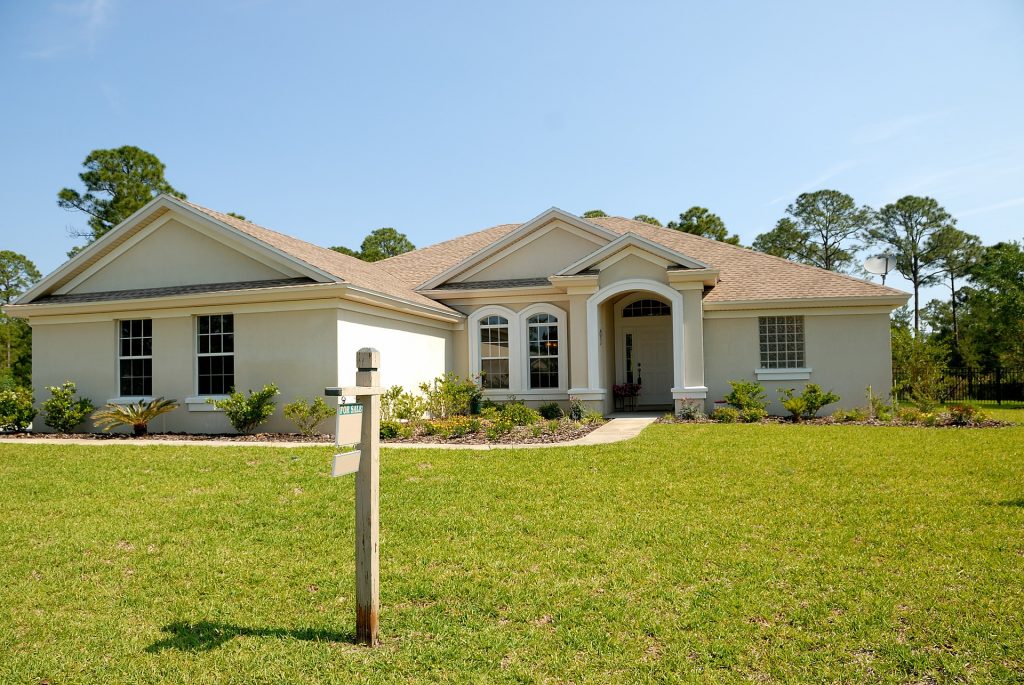 2. The housing market is empty:
Purchaser demand is skyrocketing, and the market is running out of available houses for sale. The National Association of Realtors (NAR) reported that home sales are soaring, and the inventory of existing homes for sale is continuing to drop dramatically. Houses are selling as fast as they are hitting the market. NAR revealed insights showing the average house is only on the market for 21 days. Realtor.com reported: "Nationally, the inventory of homes for sale in February decreased by 48.6 percent over the past year, a higher rate of decline compared to the 42.6 percent drop in January. This amounted to 496,000 fewer homes for sale compared to February of last year."
3. Leverage:
More people are interested in buying than selling right now, creating the ultimate sellers' market. For this reason, homeowners are in a position to sell with an upper hand in negotiations. Bidding wars are common, according to NAR, and an average of 3.7 offers are being given per house. With houses in such high demand, now is the perfect time to sell for the most favorable terms.
4. Take advantage of your home equity:
CoreLogic published data recently that showed the average homeowner gained $17,000 in equity over the past year. That number continues to grow as home values appreciate. Equity, a forced-savings that grows during homeownership, can be put toward bigger goals such as buying your dream home.
5. Find your dream home:
The past year has thrown our world upside-down, including what many of us need in a home. Since people are spending extra time at home, they re-evaluate homeownership and what is most important. Whether you are looking for a house that can easily accommodate working from home, space for virtual schooling, a home gym or theater, or a larger dining area – selling this spring enables people to find the home of their dreams.
Sellers dominate today's market. If you have considered making a move and have been waiting for the perfect market conditions, now's the time.
Found your dream home? The experts at EB Mortgage can help give you the boost you need for a new home purchase.

EB Mortgage is a locally-owned mortgage company with experts in new home purchase, refinancing, and commercial loans. Our wholesale rates can't be beaten. We offer more products, more options, and more solutions. Our "3C" Process is simple: complete our pre-approval request, consider options based on your requirements, and choose the offer that suits your needs best. Call us at 866-246-0516 or e-mail contact@ebwmtg.com today.
Written by the digital marketing staff at Creative Programs & Systems: www.cpsmi.com.