Banks vs. Private Lenders in Commercial Property Financing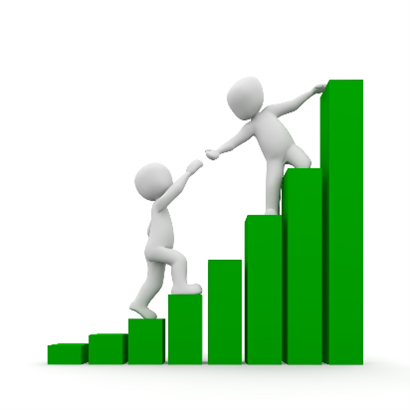 When comparing commercial property financing options between banks and private lenders, it's important to consider the pros and cons of each. It's also imperative to take into effect how economic factors like interest rates, market trends, and economic cycles can influence the availability and terms of these loans. Read on to discover more.
Basics of Bank Lending
Lower Interest Rates: Banks are generally able to offer lower interest rates than private lenders​ because they serve larger populations​.
Regulation and Standards: Banks are subject to state and federal regulations, making them more stringent in their lending criteria. This means they often have higher lending standards, making it difficult for borrowers with less-than-ideal financial histories to qualify​​.
Credit and Financial History: Banks tend to focus on the borrower's credit and documented income sources, making it challenging for self-employed borrowers to qualify​​.
Basics of Private Lending
Flexible and Fast Lending: Private lenders are known for their flexibility and quick processing. They are a go-to option in urgent financing situations​​.
Higher Interest Rates and Costs: Private lenders sometimes charge higher interest rates and have other costs like legal fees, which are eventually passed over to the borrower​​.
Customizable and Less Rigid: Private lenders offer more customizability in loan terms and are less rigid in their qualifying standards, such as credit scores and debt-to-income levels​​.
Creative and Investigative Lending Standards: Private lenders are often more creative in their loan processing standards and may overlook certain background flaws if the borrower can provide a reasonable explanation​​.
Choosing the Right Finance Lender
If you have a solid, strong financial history, good credit, and proof of income, and you're not in a hurry to obtain financing, then a bank may be a better choice due to its lower rates. However, if you have a more challenging financial history and your need for funds is more urgent, a private lender might be a more suitable option. The right financing choice ultimately depends on your unique circumstances and financial goals.
Take Economic Factors into Consideration
The choice between banks and private lenders for commercial property financing depends on various factors, such as the borrower's financial history, the type of property, and the urgency of financing needs. Additionally, economic factors like interest rates, inflation, and the risk of recession can significantly influence the terms and availability of commercial property loans, with each sector responding differently to these macroeconomic variables. Choosing the right financing requires carefully evaluating your financial circumstances and considering the broader economic conditions.
We make obtaining commercial loans easy. Contact EB Mortgage today to learn more!
___________
EB Mortgage is a locally owned mortgage company with experts in new home purchase, refinancing, and commercial loans. Our wholesale rates can't be beaten. We offer more products, more options, and more solutions. Our "3C" Process is simple: complete our pre-approval request, consider options based on your requirements, and choose the offer that suits your needs best. Call us or e-mail us today!
Written by the digital marketing team at Creative Programs & Systems: www.cpsmi.com